plugins
neurontape: 1972
um gravador de rolo com 50 anos de idade
Get the most of tape saturation with this popular 1972 japanese tape recorder.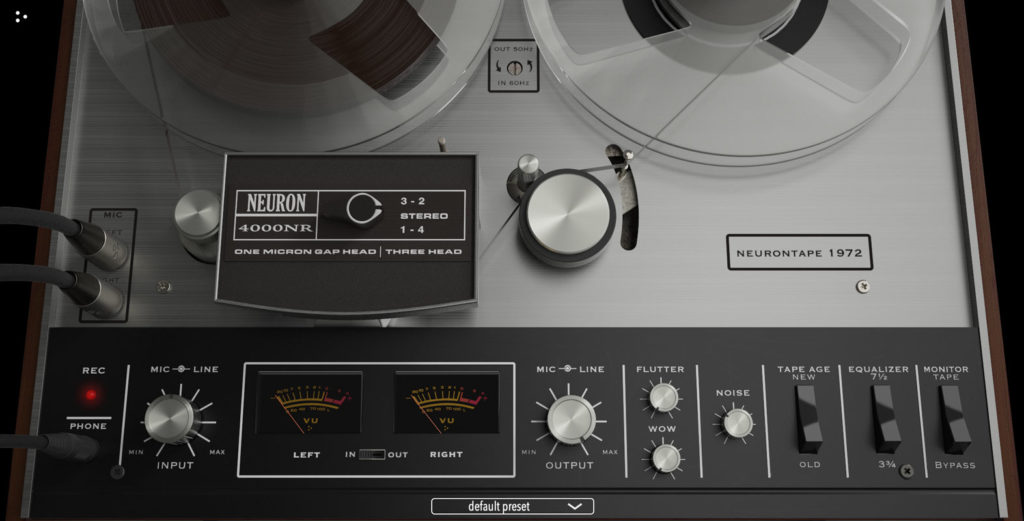 ---
neurontube: debut
inteligência artificial para perfeição do timbre
Derrube suas paredes com esta incrível seleção de dois amplificadores, que cobre do insano rugido do hi gain americano, até à graça da quase distorção britânica.
É pura ciência aplicada ao timbre da guitarra e simulação de amplificador. O resultado é neurontube: debut.