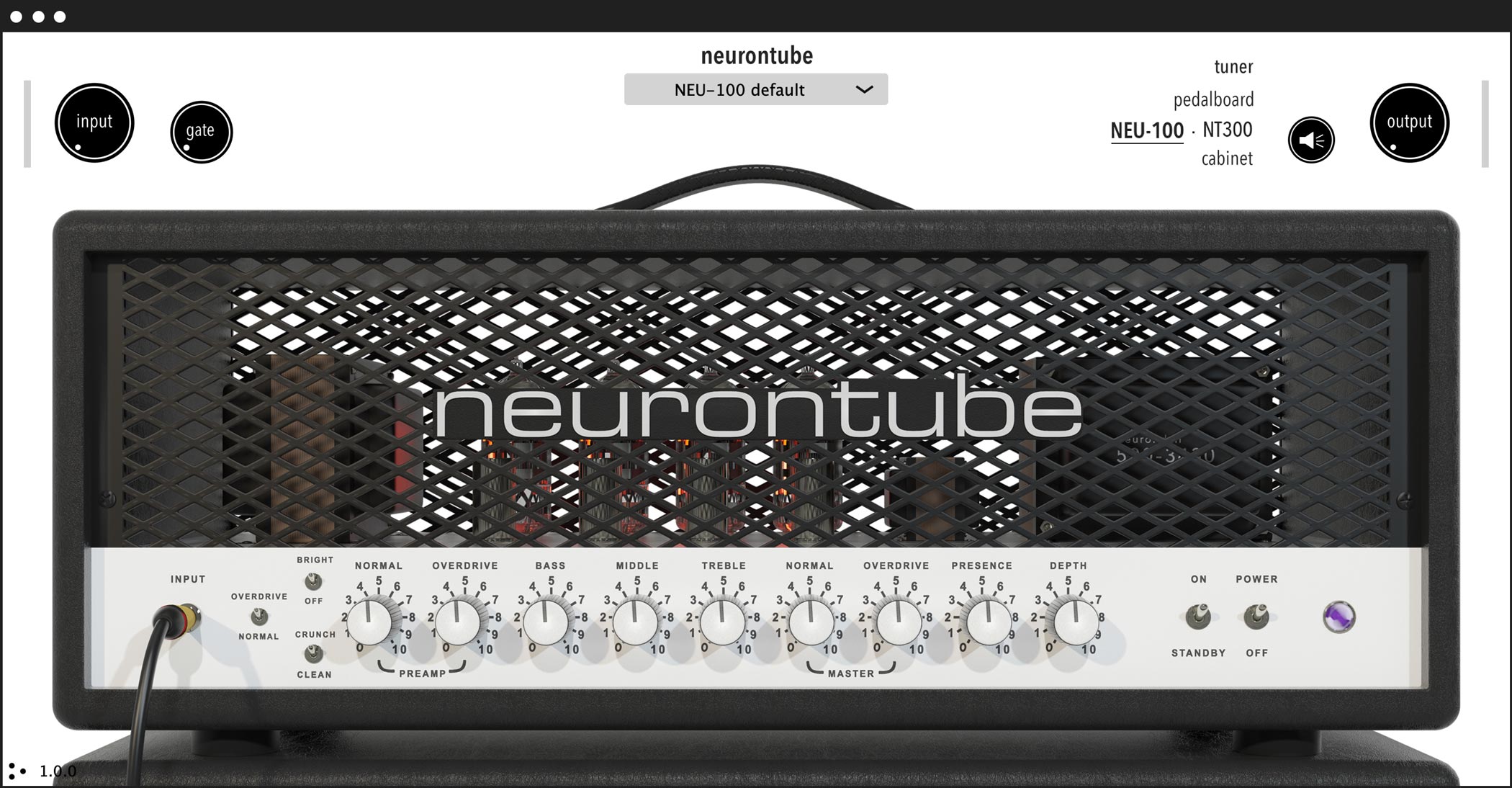 We are excited to announce the launch of our first plugin, Neurontube: debut! This guitar amp simulator uses advanced artificial intelligence algorithms to emulate a wide range of guitar amp tones, giving you endless possibilities for creating your own unique sound.
We believe that everyone should have the opportunity to explore and have fun with Neurontube, which is why we have made it completely free to use. No audio cuts, no tricks – just pure, unbridled creativity at your fingertips.
So if you're a guitar player looking to expand your tonal options, don't wait – download Neurontube: debut now and start experimenting with all the amazing sounds it has to offer. Grab your guitar and have some fun!
Feel free to give us some feedback on the contact page.